Kyle Stuart Memorial Arena & Kyle Stuart Alumni Arena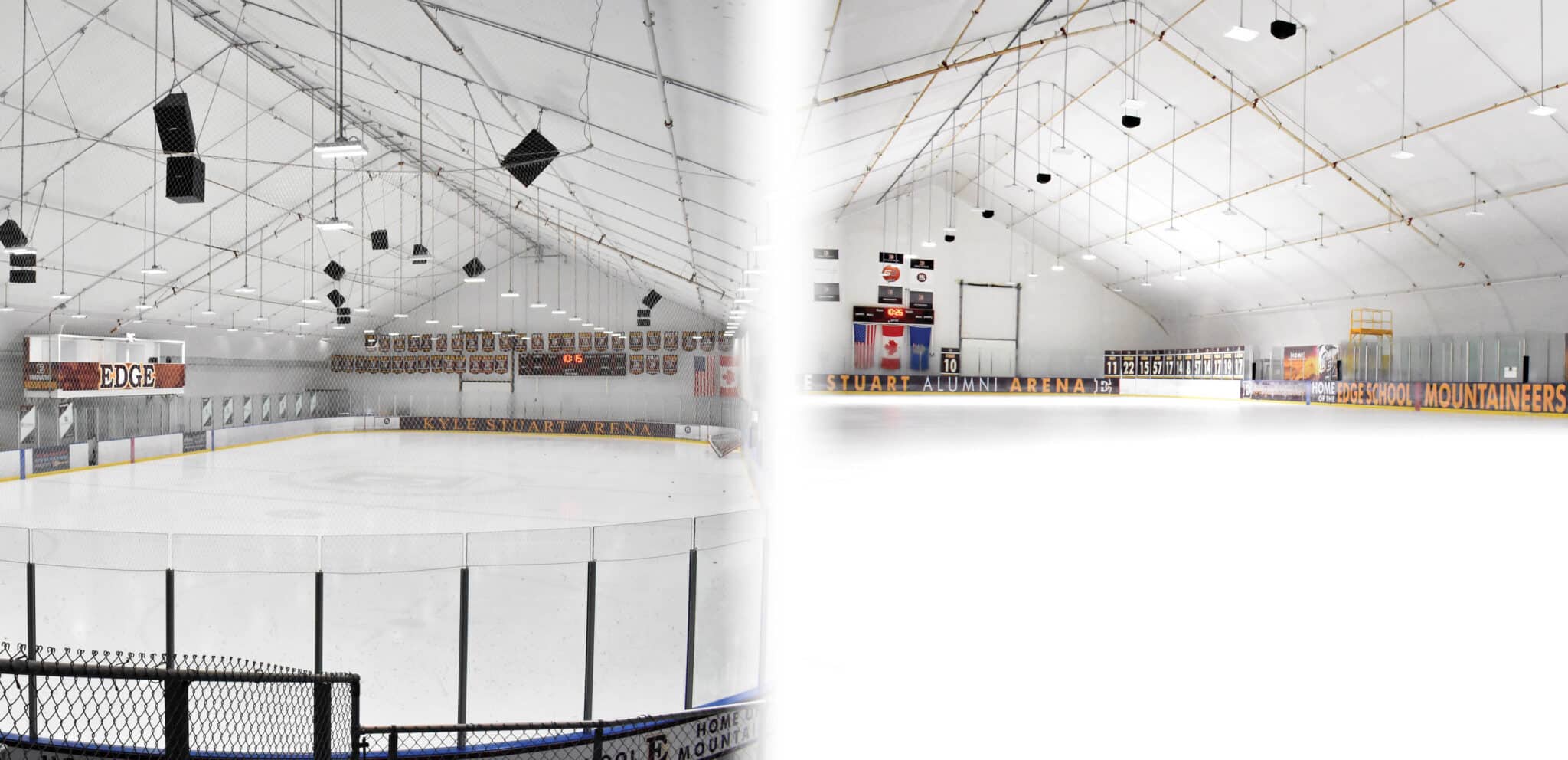 One of Edge School's most coveted aspects is the Kyle Stuart Memorial Arena and Kyle Stuart Alumni Arena. Each arena fits the dimension requirements of NHL ice surfaces and are sheltered by Sprung Structures.
Kyle Stuart was the first captain of the Edge School Varsity Mountaineer hockey team until his tragic passing in 2003. He embodied the consummate Edge Mountaineer, as he was a fierce athletic competitor, an academic honour student, and a display of strong character. Perhaps his most memorable attributes were his grit, determination, passion and skill he brought to each and every shift, game and season. The quintessential warrior. The true leader. The prototype for all Edge School captains to come.
We honour the memory of Kyle as a salute from the Mountaineers. Kyle will forever be remembered as for his gregarious attitude, his huge smile, and incredible enthusiasm. His legacy will live on forever through the many Edge students that don the "E" and hit the ice in both of our rinks.
For booking inquiries, please contact Shannon Pierce, spierce@edgeschool.com.