2016-2021 Archived Stories
Leugner-Lavallee Perseveres in the Face of Overwhelming Loss
University life is a time of hugely personal triumphs and tragedies with lasting consequences.
Spoonhunter navigates his basketball path
Growing up an Indigenous boy in Lethbridge, Alberta, hockey was king in Spoonhunter's community.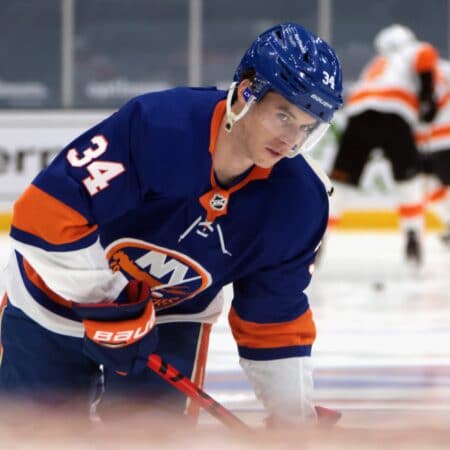 Through Pain and Loss, Hickey Returns to the NHL
Thomas opens up about his difficult personal journey after playing in his first NHL game in almost two years.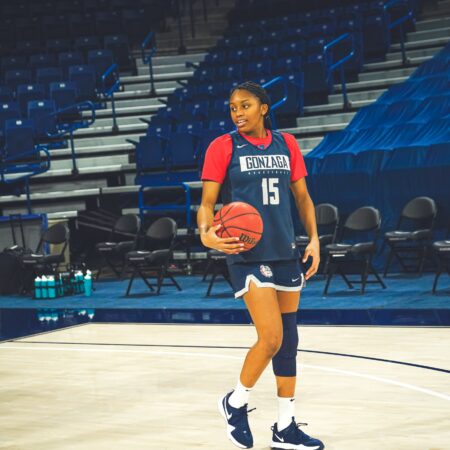 Ejim Living Her Dream
The Class of 2020 Grad talks about committing to Gonzaga University.
Lindsay Clarkson (class of 2014)
Clarkson Soars from Dance into Radioactive World of Nuclear Medicine
Scott Milnthorp (class of 2010)
Milnthorp Stays Connected to the Sports World
Taylor Forster (class of 2014)
From Tennis to Volleyball to Marketing, Forster Impresses with wide Range of Talents
Ivana Walcott (class of 2009)
Fulfilling Career Path in Nursing for Walcott
Mick Leahy (class of 2010)
Leahy finds Surprise Passion in the World of Sports Science
Milestones
There are certain milestones in life that stand out. Graduations and weddings are among the notable ones that mark transitions to new phases in our lives.
Nicola Dominikovich (class of 2013)
Edge Alumna finds community across North America and New Zealand
Pioneers: The Original Seven
They were pioneers. The original seven Edge students began the grand experiment that would see Edge School grow into its own campus in Springbank, with hundreds of graduates across the world.
Alma Maters: Kassidy MacPhail
For Kassidy MacPhail (Class of 2013), 2018 has been a busy year.
Edge School to Marian U – A Match Made in Hockey
Marian University is a small liberal arts university in Fond du Lac, Wisconsin. Founded in 1936, Marian has an enrollment of approximately 2,000 students.
Sang Lee, Class of 2010
Playing for Money: Sang Lee's Road to a Professional Golf Career.
Doug McDonald, Class of 2010
"Use school as a vehicle to see more of the world."
Q&A with James (Jim) Molloy, Class of 2014
James (Jim) Molloy attended Edge School for his last year of high school and graduated in 2004.
The Stachiw Brothers and the Evolution of Edge School
The story of Edge School is one of inspiration and evolution.
Family Ties: The Hamiltons
It's a cold and snowy Thursday afternoon in early April – all too common weather this spring.
Kaitlin Hrudey Visits Edge School for Mental Health Week
On Wednesday, May 2, as part of Edge School's Mental Health Week, Kaitlin Hrudey (Class of 2011) visited Edge School and spoke with our students about her experience with mental illness.
Duckett Performance Centre – Still Home for Alumni and Families
Among the many reasons why alumni and families stay connected with Edge School, one of the most tangible is training at the Duckett Performance Centre (DPC).