Our alumni never truly leave Edge School.
Edge graduates embody the values that shaped their time here – leadership, effort, attitude and dignity. These values and the Edge School's culture of personal excellence in academics, athletics, and character reaches out to communities near and far through the contributions of our alumni.
Alumni Stories
Our alumni are the true face of Edge School and the measure of our success. They exemplify the deep personal character developed through the Edge philosophy, and we are proud to share what they've been up to since graduation. Explore their stories, articles, and updates below.
Do you have, or know a great Mountaineer alumni story? Please email us at alumni@edgeschool.com or use our Share Your Story form. We look forward to hearing from you!
Edge Alumni Council
Edge Mountaineers belong to a powerful network of successful professionals. The new Edge Alumni Council is a volunteer network that provides professional and personal support by connecting alumni with each other and the School.
Email alumni@edgeschool.com to get connected and get involved with the Edge Alumni Council today! You will be contributing to an increasingly connected, active and successful Edge alumni network.
Staying Connected
With more than 650 graduates, staying connected with the Edge community gives you an opportunity to reconnect and network with peers, celebrate Edge alumni success, and support a new generation of students.
Have you updated your email address and moved out of your parent's house since graduation? Chances are we might not know. Join the LinkedIn Edge School for Athletes Alumni group and update your contact info by emailing alumni@edgeschool.com. Please also let us know if you'd like to receive the Edge Alumni Newsletter every few months.
Jessica Marks (Class of 2018)
Emma McLaughlin (Class of 2015)
Marie-Soleil Smith (Class of 2013)
Tom Stachiw (Class of 2007)
Sarah Thiele (Class of 2016)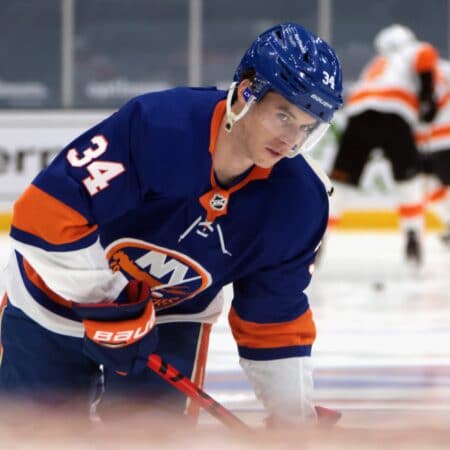 Through Pain and Loss, Hickey Returns to the NHL
Thomas opens up about his difficult personal journey after playing in his first NHL game in almost two years.
Bean earns Extended NHL Stay
When the Carolina Hurricanes drafted Jake Bean just a couple of weeks past his 18th birthday, the lanky skater was asked to describe his style of play.
Bernard-Docker Making a Difference at UND and Beyond
He has been recognized as one of the best defenceman in college hockey, but his work in the community is getting attention as well.
Class of 2020 Grad Drafted by Predators
Luke Prokop was the 73rd pick in the NHL Draft.
Sanderson's Journey to being an NHL Draft Pick
Jake Sanderson's young life can be described with one word: relocation.
Spoonhunter navigates his basketball path
Growing up an Indigenous boy in Lethbridge, Alberta, hockey was king in Spoonhunter's community.
Leugner-Lavallee Perseveres in the Face of Overwhelming Loss
University life is a time of hugely personal triumphs and tragedies with lasting consequences.